Original:



My clean edit:
straighten, crop, levels, add warmth (brush off face), slight sharpen, manual eye sharpening



My color edit:
AMP* Mud Pies, tweaked to taste



My b&w + texture edit: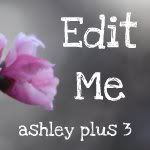 Disclaimer: This is not my photo. I did not take it.
Copyright belongs to the original photographer.
*Please note: I just went to grab the link for Amy McMaster's page so you can all partake in the glorious-ness of her free actions, and found out that her shop is now called
Olive Juice Shoppe
. She has combined all of her free PSE actions into 1 set, and she also has some free LR presets available. Just a little nugget if anyone loves freebies as much as I do.