Sereina Charise started this link-up:
A Very Merry Christmas
. Week 2's theme is Lights.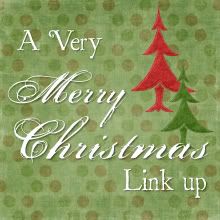 Jon and I live in a 2 bedroom, 2 bathroom condo with a connected living/dining area. We don't have room for a big tree yet because we haven't exactly finished unpacking yet. In the meantime, I have this 3 foot tree that used to be my grandma's. I put it up on our makeshift dining room table (which means that we eat on the couch).
I was able to convince my camera not to focus on the tree, and thus, I created this shot of some fuzzy bokeh. Not too shabby, considering my point-and-shoot's limitations.