Sereina Charise started this link-up:
A Very Merry Christmas
. Week 1's theme is Decorations.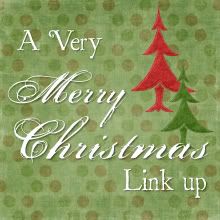 My parents have this Nativity scene that used to belong to my grandparents. I've always loved it and it was my duty to set it up on the mantle at my parents' house every year.
Now that I am living in a condo with Jon, I (jokingly) mentioned to my parents that I should take the whole scene with me. While my dad seemed a little put-out, my mom agreed. Apparently, it was her plan all along to pass it down to me! I had no idea.
I was overjoyed to set it up on the mantle in the condo.
There's Mary and Joseph, and an angel, as well as a donkey and a cow. There is also a shepherd boy with his lambs and Three Kings Bearing Gifts. Baby Jesus is safely hidden away until Christmas morning.
This Nativity scene has been a tradition in my family, and it makes me excited for the future. I am anxious to have my own children to pass the tradition onto.