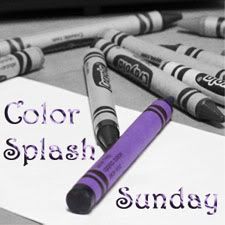 Color splash photos are those that have been converted to black and white, but one object (or several small objects) has (have) been left colored. Sometimes, it's easy to just isolate your colored object and you're done. Other times, more editing is required, such as adjusting color levels/light/shadow/etc.
This week's theme is Reflections.

SHOES!
We are running out of themes for CSS! If you have any ideas, please let me know in a comment. Otherwise, CSS will cease to exist.... We don't want that to happen.