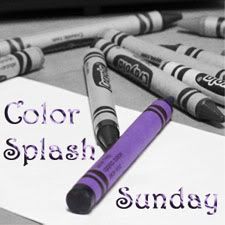 Color splash photos are those that have been converted to black and white, but one object (or several small objects) has (have) been left colored. Sometimes, it's easy to just isolate your colored object and you're done. Other times, more editing is required, such as adjusting color levels/light/shadow/etc.
This week's theme is HATS. You know the bridal ribbon hat, the one that the maid of honor makes for the bride at the shower, using all the ribbons from the gifts? That's what I used for today's photo.

YOUR CHOICE
I updated the themes for the next 5 weeks!
CLICK HERE
to see them.