This week's theme for the
i heart faces
challenge is
Let's Hear for the Boys
. The Shutter Love theme is
Father's Day
.
The main men in my life are my father, my 2 brothers, and my fiance. I chose a photo of my younger brother and my father because the other 2 don't like to pose for me.
Click on the button to see more entries!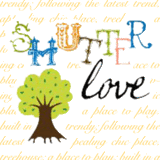 ____________________________________________
And now for
Menu Planning Monday

on Tuesday.
Sunday - 3 cheese chicken and noodles
Jon and I had his parents over for dinner for Father's Day, so I made this meal in the crockpot. The recipe called for 6 to 10 hours on Low, which made me anxious. I planned for 7 hours, to be done at 5:30, but when I check it at 3:30, it was more than done. I made a note to do 4.5 hours on Low next time I make it.
Monday - Chicken quesadillas
My brother gave me this idea to use leftover grilled chicken and make quesadillas on the GF grill.
Tuesday - Sandwiches in the car
Wednesday - Sloppy joe's
Over rice, with a veggie.
Thursday - Pasta with vodka sauce
We had an off-week from our every other week grocery shopping routine, so I'm out of fresh ingredients.
Friday - leftovers
As usual.
If you want to join in with the weekly menu planning, head over to Org Junkie every Monday!