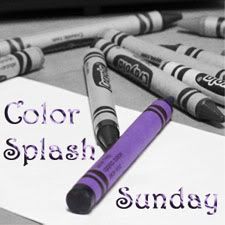 This week's theme is Toys of Yesterday: anything you still own from when you were a child. Whether it's a toy, a trinket, a tiny little game piece, something from more than 10 years ago.

I have a lot of things leftover from when I was a kid. It's hard to part with that stuff. You know, memories and all. Also, I want to pass on stuff to my

unborn babies

.

Considering that I recently introduced my blog readers to my Stuffed Babies, I wanted to keep up with that theme. I seriously love stuffed animals; it's almost unnatural.




This stuffed Piglet is one that I've had forever. He is my favorite character from the Pooh collection. He looks bright pink in this photo, but he's actually quite faded and bedraggled. His arms and legs are nappy, his ears are rubbed raw, and his nose is smushed. But I love him.


And yes, the sheets on my bed have snowmen. It's summer. But I love those sheets! I don't care what season it is. (Although, in my defense, I did take this photo back in April.)
Okay, link up! Please use the permalink to your post, NOT your main blog link. You have until 12noon EST on Wednesday.