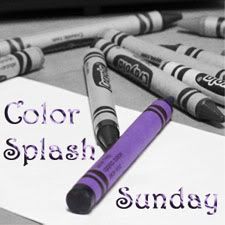 This week's theme is YOUR CHOICE, which will be the the recurring theme for the first Sunday of every month.
For weeks, I've wanted to share this particular photo that I splashed. It's from Easter weekend. Not only were this margaritas petty to look at, but they were also DELiSH.
I would post the recipe for you, but I can't find it, and all I remember is tequila. Duh.

Toys of yesterday
: anything you still own from when you were a child. Whether it's a toy, a trinket, a tiny little game piece, something from more than 10 years ago.