These were totally unexpected, so that makes them doubly as exciting!
Melissa over at
The Zookeeper's Diary
is one of those super-females that rocks at life in general, and it's entirely her fault that I have this blog. She's also Jon's SIL, so practically family at this point.
She passed on the
Sunshine Award
and
Beautiful Blogger Award
. These awards have rules that go with them, something about giving them to 98645 other bloggers, posting 236 deep dark secrets, juggling newborn babies while doing jumping jacks, and translating the Battle Hymn of the Republic into Arabic (a la Alice).
Not happening. I'm going to be extremely selective and pass each award onto one blog that I read, and then I'll consider posting some unknown facts about myself.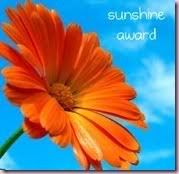 So the first award goes to Cammy at
Classroom Confessions
. She's a 20-something teacher, and she's so down-to-earth. And she's an amazing photographer. Her posts and her photos are refreshing and sunny (partially because she lives in FL, I think); thus, the Sunshine Award.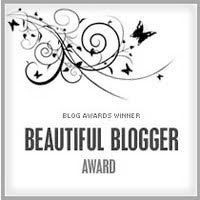 The other award, the Beautiful Blogger Award, goes to Lena at
This devil wears Dior... sometimes
. Another amazing photographer, and her son is adorable. Besides her family/photography blog, she recently started up a
book club blog
, which I am hoping to be able to take part in when I can get grad school under control (aka, when I graduate).
This post has taken up an outrageous chunk of my time, and I have a paper to write. So I'll leave you with these little tidbits about me:
+ I love pickles. I eat them out of the jar. I prefer sweet, juicy ones. (Get your mind out of the gutter!)
- I hate tomato sauce, even though I am Italian. I prefer alfredo and vodka sauce. I also don't like sausage, even though I am Polish.
+ I love reading. Anything, anywhere, anytime. I am currently rereading
City of Ashes
from the
Mortal Instruments
trilogy. (I am meeting the author in 1 week!)
- I hate two-faced people. I don't care if you hate me; don't pretend to love me so you can go bitch about me 5 minutes later. Just tell me.
+ I love back rubs. I am always begging Jon to give me a back rub. If spas were cheaper, I would go every other day.
- I hate feet (except baby feet). They are smelly, hairy, ugly, sweaty. Even though I prefer to go barefoot, I can't stand to look at or touch feet.
+ I love me! ♥