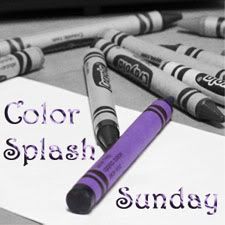 This week's theme is blue, so I went with this blue towel.
I used the
CoffeeShop
Denim action for this because I haven't had a chance to try it out yet. I really like that it includes layers for Faded Blue, Classic Blue, and Bright New Blue.
And there is a cute story to this photo, too! My older brother had just gotten out of the shower and was using the towel to flick Matty, which of course turned into a tug of war. I heard the giggling and ran in with the camera to join in the action. I got some great shots of them really going at it. Matt won, but then he didn't know what to do with the towel. I just think the look on his face is so cute!
MckLinky is now simply called Linky Tools! There are some bugs that are still being worked out as they switch things over, so if you can't link up, make sure you leave a link to your own CSS on a comment.