This is a vintage music globe that my mom saved from... someone.... An aunt, I think.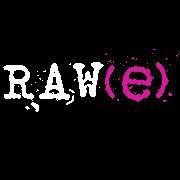 RAW(e) is run by Sami.
The only photos allowed are those that are
COMPLETELY UNEDITED.
_________________________________


I feel like I am always a day late with this! I love answering the questions, but I can never remember to grab the questions during my Sunday post.
1. Do you think mustaches are sexy?
Only on Billy Burke.
2. What's the last concert you've been to?
Hanson @ Northern Lights in Clifton Park, NY. I've been to 5 of their concerts, and every single one was a rockin' good time.
3 What was your favorite 80's sitcom?
Full House. You got it, dude!
4. Were you named after anyone?
My middle name is from my mom's aunt, but my first name is just me.
5. When you buy new clothes, do you wash before wearing?
Underwear and bathing suits. But shirts and pants are fine, IMO.
6. If you didn't blog, what would you do with your spare time?
Photo editing and dolling. Like I did before I started blogging.
7. What is your favorite department store?
Kohl's! Their clearance racks are gold mines.
8. If you were to get Laser Hair Removal..where would you get it?
Everywhere! I get bad razor burn (due to eczema), so not shaving would be nice.