__________________________________________


RAW(e)
The theme this week is lamps. Here's a crazy looking chandelier at a hotel.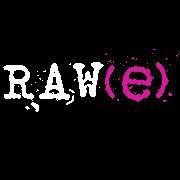 RAW(e) is run by Sami.
The only photos allowed are those that are
COMPLETELY UNEDITED.
__________________________________________


Wedding update!
My dad did our engagement photos, and they came out really nice. We went to the same spot where Jon had proposed. It was a beautiful day out, nice and sunny with very few clouds.
The bridal party is pretty much set; I just have one more girl I need to talk to. Jon's guys are picked out, although I don't think he has actually asked them yet.
I narrowed down my list of photographers to 6. I'd like to set up appointments to meet them, but this month is so busy, what with our Florida trip and the engagement party and several other things I have planned.
the most important update: I picked my dress! It's utterly gorgeous! I am so excited about it. After going to 3 shops and trying on about 15 dresses (no lie), this one kept jumping out at me. I wish I could show you all.
Also, I HAD picked out a gorgeous bridesmaid dress, and had 2 of my girls had tried it on. The shop owner gave us some color swatches, and we happily intertwined some ribbons to see my colors in concrete form. Then, the owner comes back to us with a different swatch card, because the dress I had picked was a different brand. And, of course, the new card doesn't have the right shades of my colors.
Seriously?!? Why can't they all use the same flippin' colors?!? My poor little heart sank. She must have seen how disappointed I was, though, because she grabbed my hand and pulled me through the aisles.
Picture this: A little Italian lady reassuring me, "We find another one. Come with me, we find one." And me, just being tugged along, sadly looking back at the beautiful dress that doesn't come in the right shade.
We ended up finding one that is very similar, just not with the beading of the first one. However, the owner generously offered to add some beading for little to no extra money. And she even ordered a sample of the new dress in MY color so I can see it in person, so I can be 100% positive it's the right shade.
As for the exact shade itself, I'll reveal it soon enough. I don't want to give away all the details yet.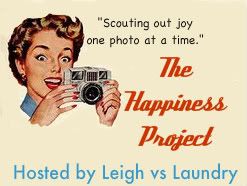 Yea, wedding planning is making me pretty darn happy, despite the stress and seemingly endless decisions. We are so close to being one year away! Everyone says that at the one year mark, it'll start going much faster. I really hope so!

What about you?
At what point did your engagement
seem to start speeding past and
your wedding feel like it is
just around the corner?