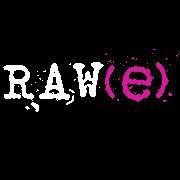 Sami chose RUNNING as this week's theme. As has already happened several times since I started this blog, I groaned and complained and whined about wanting my old pictures from college and my nanny days.

Well, I finally took a couple hours the other night to search through files and folders and USB keys. And I found them! 3 years full of memories that made me laugh, cry, and smile, all at the same time.

So, for running, I chose this photo of a boy I used to babysit, L. He is the oldest of 4 boys, and currently is about 10 years old, although he was 5 at the time. The photo is completely unedited, and it is NOT good quality, but I captured L having a great time. The memories of these boys, to me, is far more important than whether or not I had the right setting on my camera.
Completely changing the subject now.
My younger brother has an appointment with his neurologist tomorrow afternoon. I can't go. (It's my last day of class.) I feel like I really need to be there, but I don't want my parents to switch the appointment. I want the neurologist to see him as soon as possible. I'm so incredibly nervous about it, but I know I need to trust and believe that he is in good hands, both human and divine.