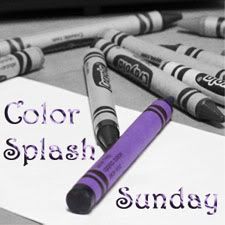 Our first week that is NOT focused on one specific color! Finally, after 6 weeks of searching out colors in day-to-day life, we get to focus on other themes. We'll have 2 weeks of concrete objects: flowers this week and colorful food next week. After that, I've thrown in some abstract ideas: spring and inspiration. Please let me know if, at any point, you are having any difficulties with these themes.
Okay, back to flowers.
You have no idea how many dozens of photos I took of flowers this past week. So many!
Okay, time to link up. Before you link up, please read
this page
and make sure your photo fits the theme. Thanks!