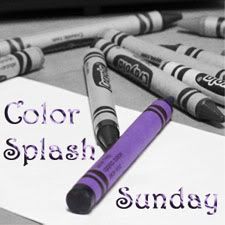 For this week's theme, I wanted everyone to focus on SPRING, in some form other than flowers. I take hundreds of pictures of flowers, so I personally need to broaden my horizons. I had the perfect picture for this week, one that I had taken during
my celebratory trip to the local dairy bar
.
Then, late last night, my dad posted pictures from my graduation ceremony yesterday. Pictures of blacked-robed young adults, anxious to cross the threshold from student to graduate. Pictures of tassels and hoods, representing academic fields and future careers. Pictures of myself and my family and my friends, squinting against the sun and smiling giddily with excitement.
So I woke up this morning, looked at the pictures, and promptly opened up pse. The picture below just oozes spring to me - a cool sundress, blowing in the wind.
Copyright for the picture goes to my dad. He was great yesterday, taking well over 500 pictures to capture the day for me. I can't wait to look at the rest of them.
Next week, we'll see some photos featuring Inspiration. Inspiration comes in so many forms. What inspires you? Whether it's concrete or abstract, capture it somehow.