That's a shot of my brother's name tat. When I had been photographing his tats a few weeks ago, he specifically asked me to focus on the lightning bolt. I completely forgot I had these shots, so I was pretty happy to find them. Here's a full on view of his back.
Funny story: When we were at my uncle's house a couple of weeks ago, we were all hanging out by the pool, soaking up some sun. Dave was shirtless, and my cousin asked him what the blue symbol meant. He replied, "It stands for poor decisions." It made me crack up.
(It doesn't actually mean anything.)
I've always loved his blue tat, but I keep telling him he needs to even it out and get something on the left side.
And yes, I got his permission before putting this photo up, since it has his first and middle name.
_______________________________________
5 things I am thankful for this week:

1. Jon and I were able to plan a FL vacation without cutting into our tiny wedding budget!
2. I get to spend some quality time with Matty (my younger brother) this weekend because our parents are going to a wedding.
3. My family and friends are safe, happy, and healthy.
4. I am safe, happy, and healthy!
5. My job. The commute may be annoying, but I am so grateful I have a job with insurance and a steady paycheck.

_______________________________________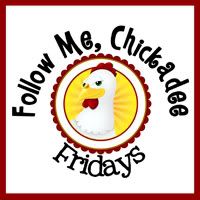 If you are coming in from New Friend Friday or Follow Me Friday, or Follow Me Chickadee, please click on All About Me to get to know me! And I sure do love followers, so I will not complain if you decide to stick around. ;) I follow everyone who follows me.