Clean


(I alternately interpreted this as a clean photo - no edits.)





By the Pool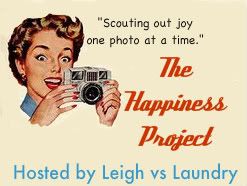 The thought of jumping into this beautiful pool
on a hot day really makes me happy!


(I just have to pretend it's my own pool in my backyard,
rather than at my uncle's house 4 hours away.)
________________________________________



Flag update!
Remember my flag counter? It's the bottom item in my left sidebar. I haven't looked at it in awhile, so I thought I'd give a little public update.
My newest flag is Malaysia, although it's 3 days old. I have 52 different countries represented, top 5 being United States, Canada, United Arab Emirates, India. and United Kingdom. Within the US, I have all 50 states represented, top 5 being New York, Texas, Virginia, California, and Georgia. I've had over 12,800 page views!
________________________________________
Jon and I have planned a vacation for next month. We are really excited because we haven't been able to take a trip in a year, even though now is the best time for us to travel and have fun (you know, since we don't have kids or a house to worry about).
We are going to Orlando, FL! I can't wait to do Disney and SeaWorld, and maybe a beach trip (fingers crossed). I would love to do Discovery Cove, but their availability and pricing doesn't coincide with our trip.
While I'm gone, I am going to open up my blog to some guest posts! The topics you can choose from are photography, editing, writing, wedding planning, school, etc. Basically, if I've ever written about it on here, you can write about it for a guest post. If you would like to take advantage of this, email me (my address is in my profile), and make sure you put "Guest blogging" as the subject. I'm thinking that I'll need 7 guest posts, so email me quickly before the spots fill up!