Lots of fun stuff going on today!



First...A favor for me?
I am getting married next year, and I have entered a contest to win a photography package for my wedding. In order to win, I need comments! Go to
this blog post
(it is the photographer's blog) and comment on my story. You have to fill out the entire comment form in order to submit it.
Please do this for me. It will only take a minute, maybe two. But it would mean so much to me. And the deadline is midnight Sunday morning. Thank you!
Second...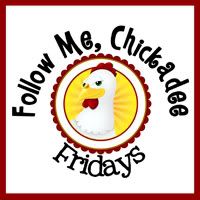 If you are coming in from Follow Me, Chickadee or New Friday Friday, please

CLICK HERE

to get to know me. I hope you'll follow me, or at least comment. I always follow/comment back. :)
Third...

Cara over at Mischief and Laughs is starting up a new meme called Photo Roulette Friday. If you really enjoyed Sami's RAW(e) theme this week, which was 2(6), then you'll LOVE Photo Roulette Friday! Cara will post a number, no, 2 numbers, and we'll post the photo that we find using those numbers.

Confused? Keep reading.

For the first week, she is starting us off with 10(8),
meaning the 10th folder, 8th photo.

*Quick sidebar: I have a very serious organization system for my photos. First, they are split by year - 2007, 2008, 2009, 2010 (anything earlier than 07 is combined into one folder). Within that, they are split by groups of 3 months - Jan/Feb/Mar, Apr/May/June, etc. Within that, they are split by date or event - May 15: graduation, June 30: zoo, etc. If necessary, I also have them split within each folder by camera - Nikon, Samsung, or Canon (more so within the last few weeks).

So, I have a lot of flexibility here, finding my 10th folder. I dug into the archives again, because I like memories - I went into my 2007 folder, which is simply split by date, starting with July (because I didn't have my own camera before that). The 10th folder is November 8th, and the 8th photo is this:



A beach photo. What a shocker.

I'm also submitting this to SOOC Saturday, which is run by Slurping Life.




Lastly...

BlogOscar.

That is all.